Metfab Metals----2018: More of YOUR Problems Handled
MERRY CHRISTMAS & A VERY HAPPY HOLIDAY SEASON
| | |
| --- | --- |
| | Our 2018 Newsletters/Subjects: |
| January | Visual Mock-Ups Revisited |
| February | Mullions, Trusses, Curtainwall Support Steel |
| March | A Whole New Website Is Coming |
| April | How We Make It Best! |
| May | Two More VMU's Going Up |
| June | In-House Machines Update |
| July | Metfab Metals: Precision is Our Hallmark |
| August | We Also Make Custom Steel Portals |
| September | New Steels; New Amalgams! |
| October | We Sell the Problems We Solve! |
| November | Metfab Metals ----Our New Website! |
| December | Metfab Metals ----2018: More Jobs Handles Smoothly |
At this time every year, we like to review for you our progress of the past year, what we've done for our customers and how we reported it to all to you! This reminds us where we are and how we can serve our customers better and provide another snapshot of our accomplishments in 2018. from this 100% American company. In short, Metfab Metals, LLC is continuing to grow---and address the real needs of our industry---and you, our customers.
As we have said every year, we always want to be "ahead of the wave" technologically and in service to our customers. In particular, we also foresee the coming of 3-D printing. This rapidly expanding technology will be a fixture in our industry before much more time passes. As always, we want to implement this technology as your specs demand. As we said over and over, we "will not be automated out of business" in our own industry. We stress more than ever that we will always provide nimble and efficient service to all our customers, in small or large jobs. Technology now makes that more doable than ever.
But more than ever, it's just old-fashioned focus, compliance with job specs and attention to how, where and when that makes us your best alternative in 2018, and now into 2019, when you need a custom fabricator. If you're a regular customer, stick with us in 2019. If you've never hired us before, try us in 2019 and you'll see the high-quality work we've become known for. We just revised our entire website to better project what we do, especially our AESS skills. Take a few minutes and peruse this website. You'll learn all that has made us---and with us, our customers---successful.
---
Before we close, we want to once again publicly thank all our own staff that keeps us so current, so in tune with all your project managers and so able to produce any job need. In a real sense, we are only "our staff". They have throughout 2018 made us able to meet all your needs-----and we intend to adjust again in 2019 to whatever your unique job needs are, often as they arise.
---
Metfab Metals has decades of experience producing all the various metal parts/assemblies needed for both YOUR retro jobs and new construction. We can make them go smoothly from the getgo----------and end successfully! Call us; you'll soon see we produce.
Call me for ALL your METALS questions. If I can't answer it, I have all the needed "sources" to do so!
Jim Murray, C.O.O. 973-675-7676

---
Metfab Metals is your single best fabrication answer, not only for quality custom and production Heavy-Gauge AND Light-Gauge metal parts, but also when your job requires AESS in all its MANY categories, finishes and applications!
Happy Holidays!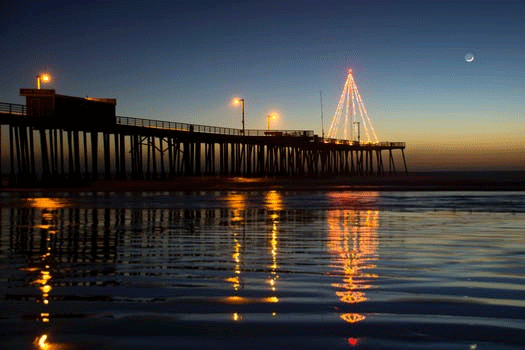 Metfab Metals wishes you all the best at this festive time of year-----and may 2019 be the best year ever for you!!!