Metfab Metals, LLC
Our Long Role at Hudson Yards
We've supplied a whole spectrum of specialty metals to this new mini-city.
| | |
| --- | --- |
| MEMBER: | |
"The Country's Largest-Ever Private Real Estate Project"
In its March 6, 2019 issue of a local New York City newspaper [New York Post] ,a thorough review of this huge Manhattan West Side mega-project was undertaken. As the Post reported, this is "the country's largest-ever private real estate project". Hudson Yards is the name given to this "city within a city", now also serviced by a new station for the two (2) billion, four hundred thousand-dollar ($2,400,000,000.00) extension of the #7 line of the New York City Subway. This Mini-City is now open (though not 100% complete even yet) to the public: some of the mixed-use, residential towers opened first; followed by the shopping, restaurant & the public areas last month; with the gala opening of "The Shed" for the performing arts and more, this month.
Look at Some of What We, Here at Metfab Metals, Contributed to This Mega-Project Over the Last 5 Years & We're Still Going...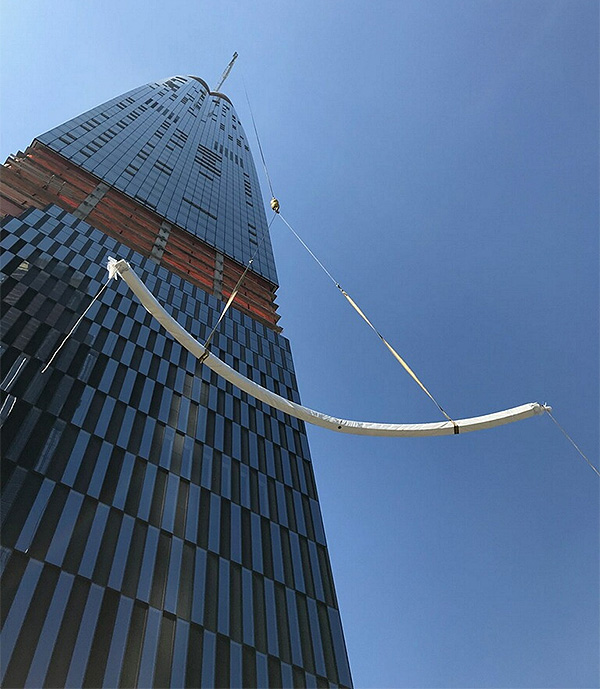 Metfab Metals did a whole array of unique fabrications for this "mega-project" and shipped them to other contractors for implementing at this huge job-site. We again were part of a "team" to help make possible these newest additions to the New York City skyline. Again right here in our shops at Orange, West Orange and Midland Park, New Jersey we fulfilled order after order for a multitude of contractors building there, piece by piece.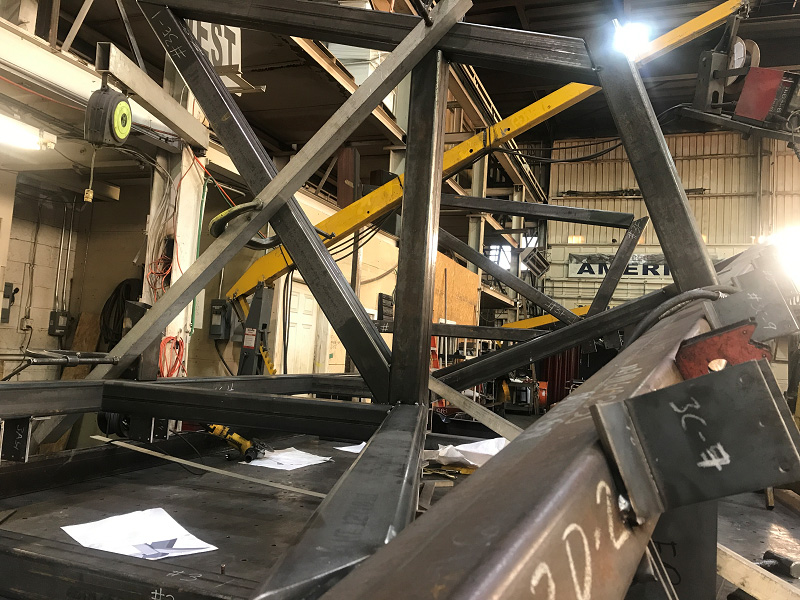 Still pictures of Complex Frames, Lobby in 55, Curved Steel in Penthouse.
Steve Cuozzo's Post article comments on all aspects of the project from the subway extension to its scope, to "GREEN" considerations, to a map of the area locating the buildings, to illustrations and commentary on each edifice. He even reports the primary tenants, restaurants, stores and entertainments available. Overall, it's a great outline of what you'll see and experience whenever you visit this "city within a city".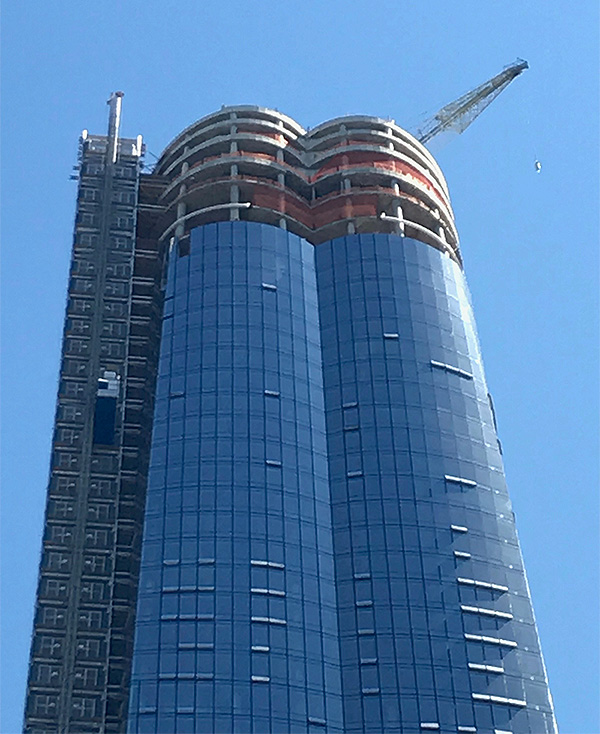 Of course, Metfab Metals also works in less monumental jobs, like yours every day, creating decorative metal facades, entrances, mullions, varied super-structure anchors and storefront support steel (often standard features of retro-fit/retro-clad jobs in older areas of our cities) and other miscellaneous parts/assemblies for contractors, subcontractors and many of the largest curtain-wall companies in the world. Peruse our website for more details.
Metfab Metals can do---and has done---cutting edge jobs featuring challenging fabrications. This was not surprising to us or to our owner, Jim Murray, as he has often remarked how our purchase orders very much reflect current trends in New York City and beyond, up and down the East Coast and out across this country. To put it succinctly, the plans and RFQ's we have seen in recent years seem to focus on more innovative engineering, challenging creations, the incorporation of pre-fab systems (to meet compressed job schedules), unique custom designs, larger glass and steel panels, and surface finishes in striking colors. This is often true of large and small jobs alike. Make us part of your "team". We can electronically receive your drawings and RFQ; return a full quotation sooner than any competitor; act promptly on your PO; obtain shop drawings; meet your fabrication challenges; promptly make your parts and assemblies quickly; fulfill all your QC, LEED and documentation requirements; and otherwise provide anything your specs call for.
Metfab Metals can again rightly say we have decades of experience and skills in all manner of fabricated metals (and all the needed technology to support these) so that we can help YOUR jobs go smoothly from its earliest stages-----------------and end successfully!
Call us; you'll soon see we produce.
Updates:
One Vanderbilt----Watch this space for our further reports on this project where we supply classic AESS solid steel mullions, as well as AESS metals fabrications, common anchors, and more. This is one project that will call upon the whole spectrum of our skills. We will NOT disappoint.
---
Call me for ALL your METALS questions. If I can't answer it,
I have all the needed "sources" to do so!
Jim Murray, C.O.O. 973-675-7676


---
We always offer to work with our customers from the job concept
stage to anticipate issues before fabrication, to suggest better ways
to order, extrude, cut, drill, paint, finish, even stage and deliver and
always to save time and money.
---