Metfab Metals, LLC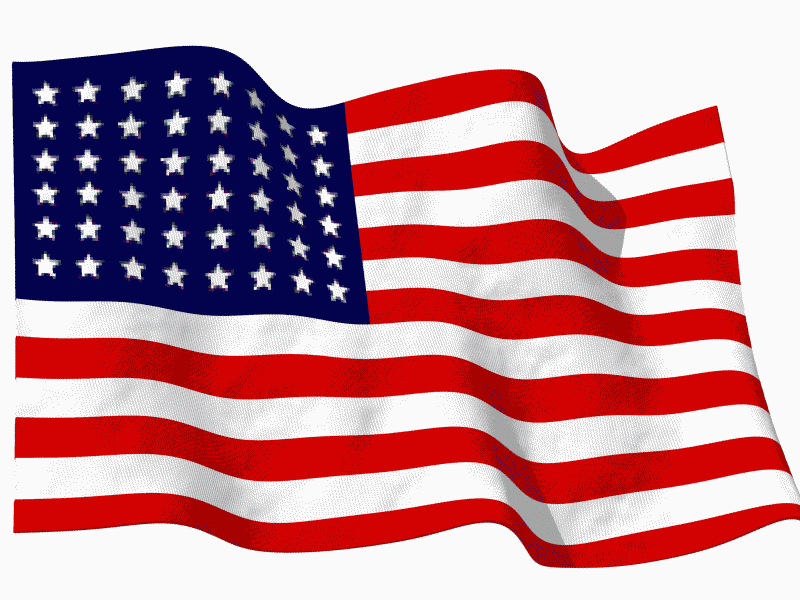 "FROM START-UP to FULL-TILT OPERATIONS AGAIN AT Metfab Metals"

| | |
| --- | --- |
| MEMBER: | |
HERE'S HOW WE STARTED FULL-THROTTLE AFTER THIS PANDEMIC!!!
As we reported last month, our shop was largely paralyzed by this horrific virus. Then we shifted gears. We upgraded our office processes while the shop was down, as our staff could each individually do that remotely. But how did we do it? Here are some thoughts, then some Metfab news.
Metfab Metals, LLC went back to basics, first reviewing each & every steps in our shop AND office procedures. Now that we are gradually getting back to full-time "normal" operations, we initially saw what made things easier as a result of years of investing in technology allowing us to operate remotely over the past challenging months. While we were quarantined at home, we realized that we were more prepared for this disabling pandemic than most. So we refined our electronic policies and procedures. Now with many of our shop restrictions lifted, we are smoothly "catching up" there and fully using our refi8ned office processes. We are READY, READY, READY!
During the nationwide shutdown, we operated electronically & telephonically both among ourselves and with customers, as their needs arose. Now that those refinements are fully deployed here, we can better and more swiftly process your order, even more so than before, with some fulfilled some through outsources and others right out of here again in Orange, NJ. Send us your final Plans & Specs & we'll fill these PO's with no delay---and get it to you when you need it. We have survived this national calamity and emergency and are 100% ready to do business with all of you.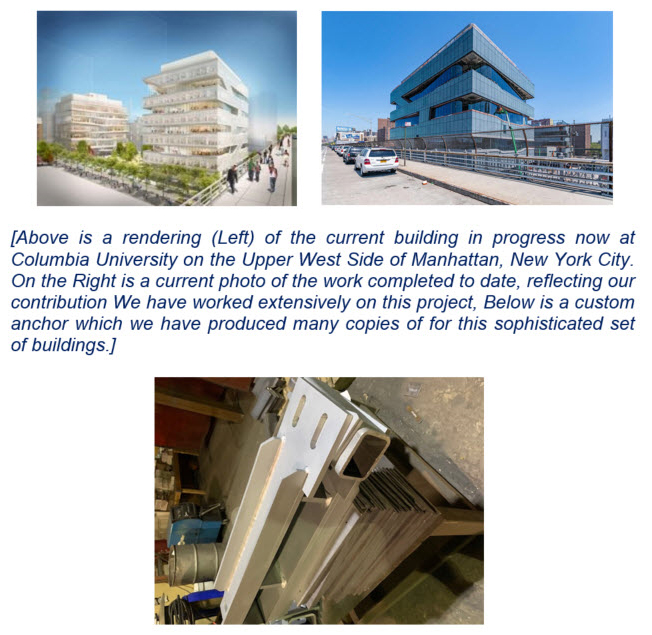 Metfab Metals works for all our customers, large & small as well as many mid-sized businesses, on projects of all scopes like yours, every day, contributing to unique decorative metal facades, entrances & and internal pieces, and fabricating mullions, varied super-structure anchors and storefront support steel (often features standard in retro-fit/retro-clad jobs in older areas of our cities), embeds and other miscellaneous parts/assemblies for contractors, subcontractors and many of the largest curtainwall companies in the world. And everything we make or sell is made right here in the USA---America.
But our message today is---We here at Metfab Metals are ready and have already "hit the ground running"! Our experienced staff is back in our shops and our office staff is still working both remotely and here in the office with what we learned as best practices during the "virus shutdown". Take advantage of all our great services and quality fabrications that we can provide now even more swiftly, better than ever! So SEND IT IN! We will turn around your orders faster than ever! And always accurately and as drawn.
Metfab Metals has done every type of cutting edge job so that we can (even in this time of the pandemic crisis) electronically receive your drawings and RFQ; return a full quotation sooner than any competitor; act promptly on your PO; obtain shop drawings; meet your fabrication challenges; promptly make your parts and assemblies; fulfill all your QC & LEED documentation requirements;& otherwise provide anything your specs call for.
---
Call me for ALL your METALS questions. If I can't answer it,
I have all the needed "sources" to do so!
Jim Murray, C.O.O. 973-675-7676


---
We always offer to work with our customers from the job concept stage to anticipate issues before
fabrication, to suggest better ways to order, extrude, cut, drill, paint, finish, even stage
and deliver and always to save time and money
---