Metfab Metals—2019 Another Great Year for Our Customers & Us!
MERRY CHRISTMAS & A VERY HAPPY NEW YEAR - HAPPY HOLIDAYS
A Recap of our 2019 Newsletters/Subjects:

January

Aluminum—We Do This Too

February

Metfab Metals

---A "Team" Player

March

"53W53" Tops Out with Our "Apex"

April

Our Long Role at "Hudson Yards"

May

Metfab Metals

Has Current Available Capacity

June

Metfab Metals

Did This "Name" Project too!!! ("53W53")

July

Subcontracts: Most Major Curtainwall Companies

August

We Follow Your Specs, in a Cost-Conscious Way!

September

Metfab Metals

Still Makes the Best AESS

October

We Install Quality in All Our Fabrications!

November

Metfab Metals

----Duplex Finishes Too

December

Merry Christmas; 2019 - Another Great Year
A jewel of an example of our 2019 work is One Vanderbilt, a First-Class new building that our customer, W & W Glass of Nanuet, NY brought us into. This new high-rise is immediately adjacent to the busy Grand Central Station in New York City, so we had to comply with all the logistical issues as to time, manner and space for delivery, after our primary functions of fabrication and finishing were completed at our shop. We are supplying major vertical mullions which are an essential visual element of the overall aesthetic appearance of this building. The Haber family of W & W must be pleased with our work as we are now again working with them on Columbia University's expansion plans. Look below at One Vanderbilt as it rose. Our fabricated vertical major mullions are now being erected over the lower exposed floors illustrated in both photos.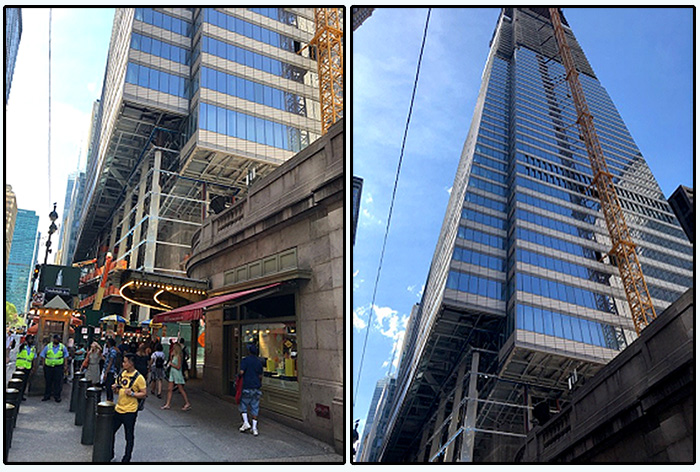 [May 2019 pictures of One Vanderbilt near the end of construction.]
It has become an end-of-year routine for us here at Metfab Metals, LLC to review and list (as above) some of what we've done for our customers and how we reported it monthly to all to you! This compact listing gives you a brief outline of some of the more noteworthy jobs we did this year and further serves as a reminder of how we supplied our customers better, as well as a partial listing of all the services and products we offer. As we told many of you in 2018, we are a 100% American company. Metfab Metals, LLC has continued to grow---and adjust to your evolving needs---as well as those of our industry to serve you, our customers, in all the evolving ways new designs and new technologies require.
To quote last year's message:
As we have said every year, we always want to be "ahead of the wave" technologically and in service to our customers. …………………………… As always, we want to implement [any] technology as your specs demand. As we said over and over, we "will not be automated out of business" in our own industry. We stress more than ever that we will always provide nimble and efficient service to all our customers, in small or large jobs. Technology now makes that more doable than ever.
But more than ever, it's just old-fashioned focus, compliance with job specs and attention to how, where and when that makes us your best alternative in 2018, and now into 2019, when you need a custom fabricator. If you're a regular customer, stick with us in 2019. If you've never hired us before, try us in 2019 [And now into 2020 and beyond]and you'll see the high-quality work we've become known for. We just revised our entire website to better project what we do, especially our AESS skills. Take a few minutes and peruse our [new] website. You'll learn all that has made us---and with us, our customers---successful.
As an example of our advancing technology, we announced recently in our November's Newsletter that we had just successfully integrated one of our "partners", an accomplished metal finisher, into our computer system so that we had a 24/7 tracking system of where they were on our work sub'd to them and they could see the updated product delivery reports to them as well as when we needed their work scheduled and completed. All of this can now be done electronically, without constant phone-calling, unnecessary trips to their premises and needless misunderstood delays on either end.
---
Metfab Metals has decades of experience producing all the various metal parts/assemblies needed for
both YOUR retro jobs and new construction. We can make them go smoothly from the outset ---------and end successfully!
Call us; you'll soon see we produce.
Jim Murray, C.O.O. 973-675-7676
---
Metfab Metals continues to be in 2019 - and soon into 2020 --- your single best fabrication answer, not only for quality custom and production Heavy-Gauge AND Light-Gauge metal parts, but also when your job requires AESS in all its MANY categories, finishes and applications!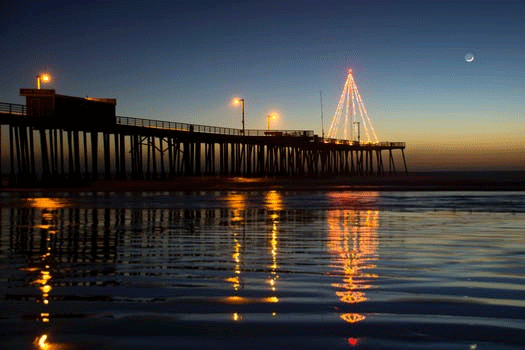 Metfab Metals wishes you all the best at this festive time of year-----and may 2020 be the best year ever for you!!!